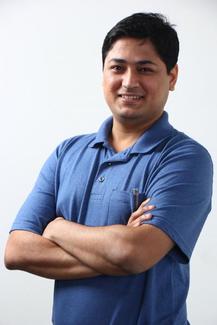 Location
2, Computer-aided Design Centre (CAD)
Abhijit Chatterjee
Core Faculty
Professor
Background
Dual Degree (B.Tech. & M.Tech) Chemical Engineering IIT Delhi 2002

Ph.D. Chemical Engineering University of Delaware USA 2007

Post-Doctoral Research Physics & Chemistry of Materials (T-1) Los Alamos National Laboratory USA 2007-2009
Professional Appointments
2013 onwards Department of Chemical Engg. Indian Institute of Technology Bombay
2009-2013 Department of Chemical Engg. Indian Institute of Technology Kanpur
2007-2009 Physics & Chemistry of Materials (T-1) Los Alamos National Laboratory USA
Awards & Fellowships
NASI Young Scientist Platinum Jubilee Award 2014

INAE Young Engineer Award 2014 and Young Associate of INAE

INSA Young Scientist Award 2014

IEI Young Engineer Award 2014

DAE-BRNS Young Scientist Award 2011

Director's Postdoctoral Fellowship at Los Alamos National Laboratory (LANL) 2007
Development of multiscale simulation techniques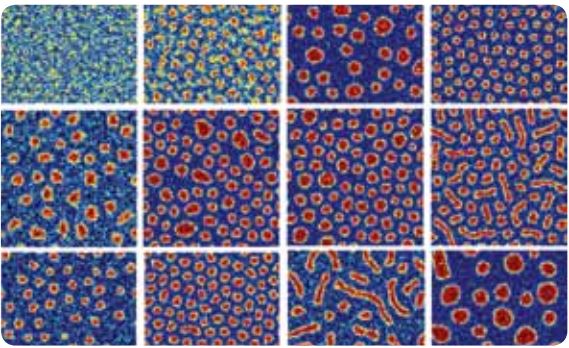 Our goal is to gain a fundamental understanding of the interplay between ionic transport and material structure in the battery and fuel cell electrode and electrolyte materials. Unfortunately, computational methods which can provide this understanding are lacking because transport in these devices span multiple length and time scales, ranging from atomic scales to centimeters, and from picosecond to hour time scales. While continuum are computationally inexpensive, they do not predict the transport properties accurately. On the other hand, atomistic methods are computationally very expensive for studying this multiscale phenomena. State- of-the-art multiscale modeling techniques developed in our research group overcome these challenges and will be employed to study ionic transports in energy storage and conversion materials.
 
Material informatics for energy applications
Our approach for extracting the connection between the materials used in the device and the device performance can be termed as a materials informatics approach. The main idea involves building large databases that describe the underlying materials physics and chemistry spanning multiple length and time scales using accurate computer models, and process this data using informatics tools to achieve insights into materials behavior which could later be used for rationally design materials for energy applications. Detailed kinetic models can provide us with the understanding of how the material used in the device influences the kinetic behaviour from molecular to device length scales.