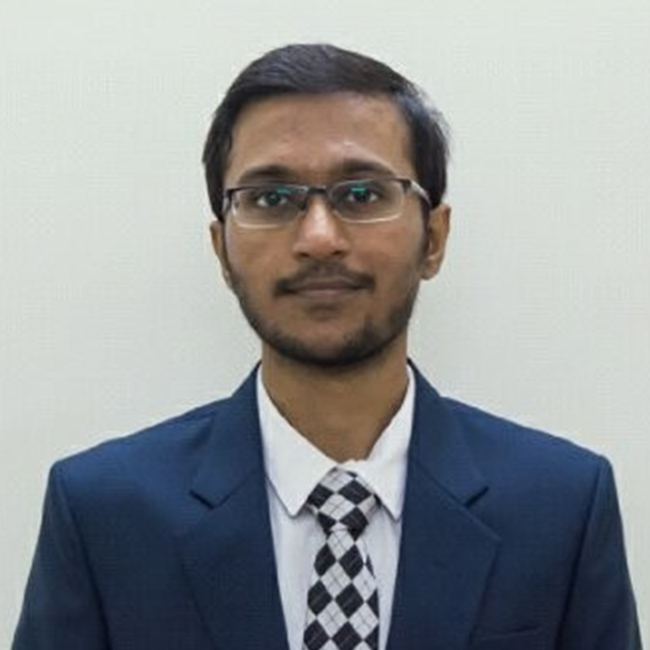 Address
Department of Chemical Engineering,
102 Silicate Lab, IIT Bombay,
Powai, Mumbai – 400076

Full Name
Mr. Shantanu Darveshi
Education:
M.Tech. (Chemical Engineering), Indian Institute of Technology Bombay, India (ongoing)
B. Tech. (Chemical Engineering), Birla Institute of Science and Technology, India (2018)
Thesis research topic: Moist membranes for biogas beneficiation
Research Summary:
Rising atmospheric carbon dioxide levels and India's dependency on imports for meeting energy requirements are a cause for concern. India annually generates biogas in the order of billion m3/yr. This biogas can be beneficiated using membranes to act as a green substitute for compressed natural gas(CNG). In my research, I explore the use of flat sheet thin-film composite membranes with a water-swollen selective layer for the separation of carbon dioxide from biogas. I am using asymmetric polysulfone (PSf) membrane prepared by phase inversion process as the support layer and polyvinyl alcohol(PVA) applied by dip coating as the moist selective layer. The development of a commercially viable membrane would provide an impetus to the still-nascent biomethane industry in India.
Keywords:
Thin film composite membrane, water swollen membrane, moist membrane, biogas upgradation, biogas beneficiation, biomethane, flat sheet membranes, gas separation, renewable energy