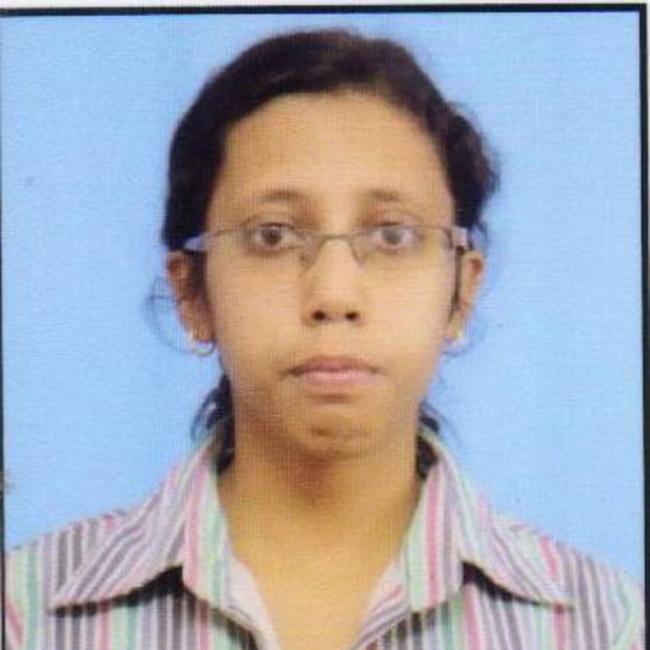 Address
Department of Chemical Engineering,
102 Silicate Lab, IIT Bombay,
Powai, Mumbai – 400076

Full Name
Ms. Neelakshi Kar
Education:
Ph.D. (Chemical Engineering), Indian Institute of Technology Bombay, India (Pursuing)
M. Tech (Biotechnology), National Institute of Technology, Durgapur, India (2014)
B. Tech (Biotechnology), Amity University, Lucknow, India (2012)
Thesis Research Topic: Study of biphasic dose response of ethanol on in vitro and in vivo systems
Research Summary:
Alcohol is one of the most popular beverages to be consumed around the world. Though its consumption is associated with numerous pathological conditions, many population-based studies indicate its beneficial health effects upon low to moderate consumption. This study thus aims at looking into two different aspects of alcohol: low dose-effect and addiction. Here we attempt to address questions such as 'Can low dose effects be seen even in cells?' or 'Can low dose consumption lead to addictive behavior?' Different biochemical tests and imaging techniques are used to look into these aspects of cell behavior. The study has been further translated on the zebrafish organism model. Overall, this study finds its significance in the field of addiction research where the dose tolerance threshold can be established.
Keywords:
Alcohol; ethanol; fibroblast cells; cell behavior; biochemistry; morphology; biphasic response, hormesis, low dose, high dose, addiction, tolerance, alcohol-seeking behavior, directed migration, random migration, zebrafish, addiction research
Graphical representation of research work: